Intelligence journals
The field of research in human intelligence has two primary flagship journals. ISIR members are encouraged to read and publish in both Intelligence and the Journal of Intelligence. Unfortunately, we are no longer able to offer reduced subscription rates or manage journal subscriptions through the ISIR website. Contact the publishers' subscription representatives or consult your university library for questions regarding journal subscriptions.
Intelligence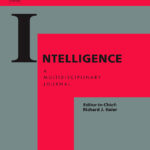 The journal Intelligence is a bimonthly Elsevier journal that publishes articles on topics around individual differences related to reasoning and related topics (e.g., creativity, aptitudes). The journal was established in 1977 by Douglas K. Detterman, and the current editor-in-chief is Richard J. Haier.
For all subscription questions about the Elsevier journal Intelligence, please contact: ussocieties@elsevier.com
Intelligence at a glance
Editor-in-chief: Prof. Richard Haier, University of California Irvine
Associate editors: Tom Coyle and Sophie Von Stumm
Publisher: Elsevier

Print ISSN: 0160-2896 | Online ISSN: 1873-7935

2023 impact factor: 3.613
---
Journal of Intelligence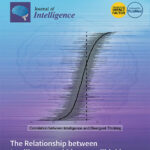 The Journal of Intelligence is a monthly open-access MDPI journal that publishes articles related to human intelligence, with topics including intellectual development, giftedness, cognitive neuroscience, psychometrics, and more. The journal was founded in 2013, and the current editor-in-chief is Andrew Conway.
To read more about the Journal of Intelligence, click here.
Journal of Intelligence at a glance
Editor-in-chief:

Prof. Andrew Conway,

New Mexico State University
Associate editors: Andrea Hildebrandt, Gizen Hülür, and Matthias Ziegler
Publisher: MDPI
ISSN: 2079-3200
2023 impact factor: 3.176