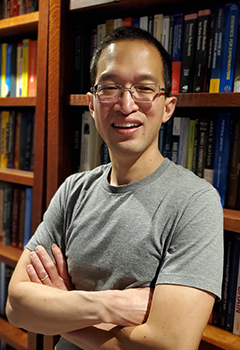 James is Associate Professor of Psychology, Bioinformatics and Computational Biology, University of Minnesota.
In 2012, James earned a Ph.D. from the Department of Psychology at Harvard University. The papers collected in his dissertation cover causal inference, genome-wide association studies, and cognitive-experimental approaches to the study of individual differences. He was a postdoctoral researcher in the Mathematical Biology Section of NIDDK/NIH from 2011 to 2013, working on problems in population and statistical genetics. He is currently an associate professor in the Department of Psychology at the University of Minnesota, affiliated with the Personality, Individual Differences, and Behavior Genetics area.
Click HERE to visit his personal website.