22nd Annual ISIR Conference: Vienna, July 25–27, 2022
Please see newest post for current updates.
Conference registration is now open—click here to register. Registration will close on July 20, 2022.
You will need to have an account on our new membership platform before registering. If you haven't yet set up your account, you can do so here.
We are pleased to announce the 22nd annual ISIR conference, which will be held in person in the beautiful Austrian capital of Vienna with our local host Dr. Jakob Pietschnig. The conference will be held from Monday, July 25th to Wednesday the 27th in the Main Building of the University of Vienna. Our social event will take place on Tuesday, July 26 at the town hall.
At this stage, we plan to host a symposium addressing a perennial question in intelligence research—what is the nature of g? We will update this website as speakers are confirmed. Despite the rousing success of our first virtual conference in 2021, we are very excited to be looking forward to an in-person meeting—it's been a while. Hope to see you there!
Abstract submissions are now open via Oxford Abstracts, and the deadline for submissions is April 7, 2022, with acceptances planned to be sent out on May 1. We accept both oral presentations and posters.
SUBMIT YOUR ABSTRACT HERE
Or enter this url into your web browser: https://app.oxfordabstracts.com/stages/3909/submitter
You will need to register an account on Oxford Abstracts if you do not already have one. Please use your real name and the email address affiliated with your ISIR membership.
Information on hotels: Click here to view hotels near the conference venue at the University of Vienna.
Things to do: Vienna is home to a wide variety of historical and natural wonders. You can read more about what to do in Vienna here, or peruse these PDFs for ideas. [1] [2] [3]
Getting around: The conference will be held in the Main Building of the University of Vienna. Click here to access campus and building maps of the university. Vienna provides a variety of transportation options, including subway, tram, bus and rail. Transportation and city maps can be found here.
The international airport of Vienna is the 17th largest airport in Europe. To reach the city center, the best means of transport is currently the S Bahn S7, the City Airport Train (CAT) or by taxi, and is approximately 25 minutes by car or 45 minutes by rail from the university.
Travel support for students and trainees: Thanks to the generosity of the Institute of Mental Chronometry, presenting students and postdocs may be eligible for travel and lodging support. Click here for more information.
COVID protocols: Proof of vaccination or negative PCR tests are not required to gain entrance to the conference. Masks are welcomed but not required.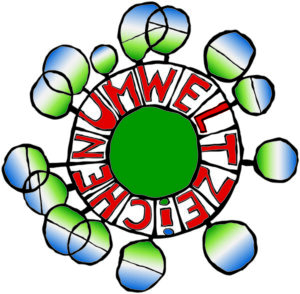 Green meeting: Our ISIR Vienna conference will be participating in a global effort to reduce our carbon footprint. The aim is to organize the event according to the criteria of the Austrian Eco-label for Green Meetings/Events, meaning that we will strive to use only recyclable materials and ensure that conference hotels are accessible by public transportation. Click the Austrian Eco-Label to the right for more information. The event was certified and complies with the guidelines of the Austrian Environmental Label Green Meetings.
---